Hodge Premises Inn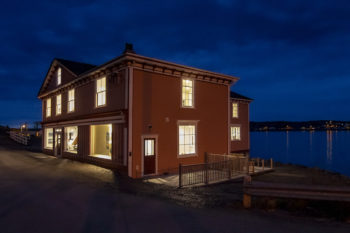 Right on the ocean: The Hodge Premises Inn offers a nostalgic return to yesteryear. Wake up with the sounds of sea birds and waves greeting the shoreline…
As one of Twillingate's oldest heritage buildings, this boutique inn proudly offers 7 distinctive guest rooms overlooking Twillingate Harbour. This beautiful restoration received the 2021 National Trust Cornerstone Award (Transformative Project).
Each finely appointed room has a king bed, ocean views, spacious en-suite bathroom, soft robes and furnishings aimed at the discerning traveler. See More

Anchor Inn Hotel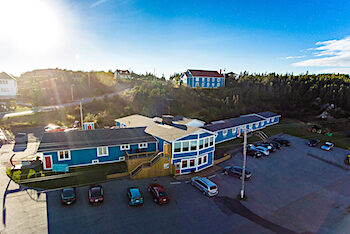 The Anchor Inn Hotel is a 14-room hotel right on the ocean with an uninterrupted view of Twillingate Harbour. The adjacent Hilltop Annex houses 4 one bedroom self-catering suites and 8 additional queen and queen double rooms, many with great harbour views.
This friendly spot has Georgie's Restaurant on site, as well as Captain's Pub, a get-together for a pint, pizza and pub food and live music and the Blue Barrel Gallery Café with its unique art and gifts.
Alphabet Fleet Inn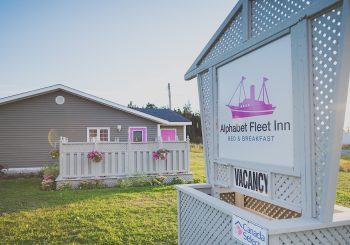 The Alphabet Fleet Inn is a 9-room bed and breakfast is the first accommodations on the left as you enter Twillingate on Route 340.
Your stay includes breakfast. The Alphabet Fleet Inn is also a perfect location for families and small groups traveling together.
This bed and breakfast operates from June to September.