Are you a Flexitarian?
April 30, 2019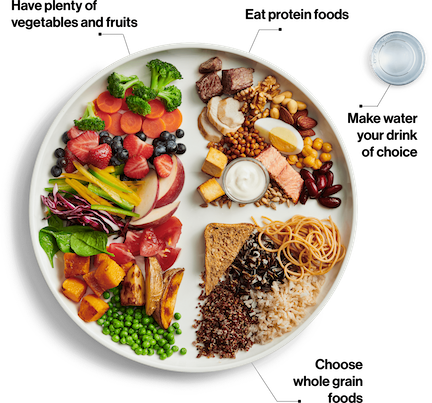 Flexitarism on the Rise
Are one of 3.5 million Canadians who consider themselves flexitarian? Flexitarianism refers to a growing group of folks globally who do not consider themselves vegetarian, but are reducing the amount of meat they eat, in favour of a plant-based meals.
Reasons for this move range from a concern about the environmental footprint of the livestock industry and/or animal welfare, to personal health.
Younger Generation Eats Less Meat
The Globe and Mail wrote in a recent article: "According to a recent study by Dalhousie University, nearly 1 in 5 Canadians have decided to either reduce the amount of meat they consume or have outright eliminated it from their diets. When you also consider that 63 per cent of the 6.4 million Canadians who purposely restrict meat are aged 38 or under, the economic influence of the anti-meat movement is clear."
Restaurants are Adapting Approach to Menus
Restaurants, including Georgie's Restaurant,  are responding to these changes.
The newly revised Canadian Food Guide reinforces these changes. The new Guide encourages Canadians to eat more fruit and vegetables, whole grains and alternate sources of proteins such as beans, nuts, tofu and chickpeas. And restaurants are falling in step.
New Menu Trends at Georgie's
Georgie's Restaurant has revised its menu options with these trends in mind and is excited to offer a Beyond Meat™ plant-based version of its popular Anchor Burger this year. Beyond Meat™ has taken the market by storm as an alternative to meat that is based on pea protein. It is so hard to tell it is not meat – even the colour of meat is simulated by adding beet juice!
In addition to the Beyond Meat product, our 2019 menu also strives to include other delicious dishes that provide alternative protein options. However, you can still count on Georgie's as the go-to for delicious seafood accompanied by a beautiful ocean view! (And catering to 'flexitarians' means that the best New York strip-loin is still on the menu!)
2019 Season Reopening
Georgie's Restaurant reopens on Wednesday 1 May 2019 for dinner (6 pm – 8 pm(last seating)) and breakfast and extended dinner hours will follow shortly thereafter.
Georgie's Restaurant's hours for the Mother's Day Weekend on Saturday May 11 and Sunday May 12 from 5 pm to 8 pm.  It will also serve brunch on Sunday morning.